This month we invited our customers to have "holiday pics" taken in our #Frome store in honour of #NationalDogDay – how? We put up a beach backdrop and invited customers in with their dogs to take a frolic on the "beach" and get their seaside snap.
The result was fabulous – we have made a video of all the lovely doggies who took part and have a collage up in store of all the photos. Below we share some of those photos with you for your delight.
For the full album, head over to our Facebook page to check out the Seaside Snaps album here https://www.facebook.com/media/set/?set=a.782900763843733&type=3
We had 34 lovely doggies take part and they were all amazing!
Our own Ursa took part – she loves the beach and couldn't resist. She also picked a prop to use!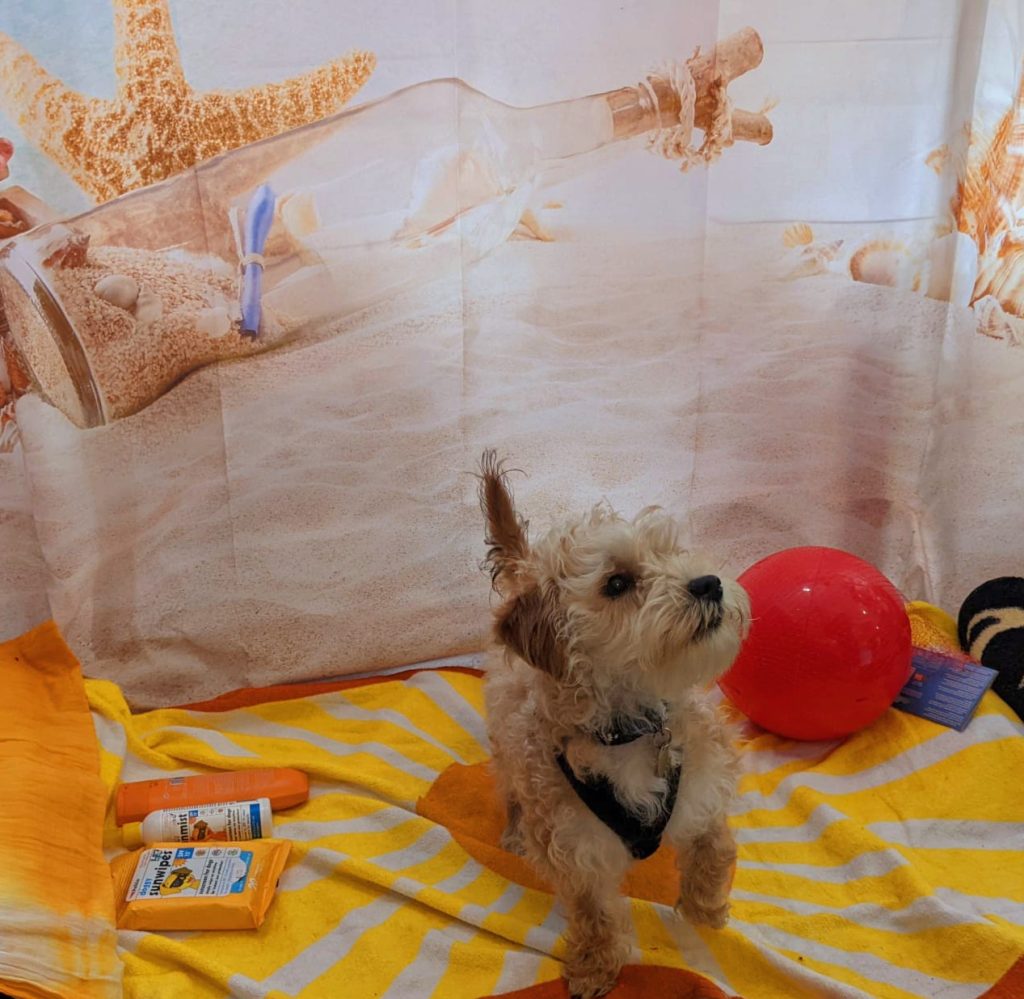 One of the cutest candidates was certainly Uncle Bryn who was an absolute star on the day! Everyone loves Uncle Bryn.
Our HUGE thanks again to everyone who took part. As this hot weather continues, please remember to make sure your pet is kept cool and hydrated. We have plenty of cooling products in store and if you need advice about any of our products, just call us at the store (number below).
Checkout the cool and cute "Seaside Snaps" video here. https://fb.watch/mVukC97ZOP/
Don't forget we also have a website at www.notjustpets.co.uk and please join us by following our Facebook page at www.facebook.com/NotJustPetsFrome. We also have a sister store at Larkhall – and a Facebook page at www.Facebook.com/NotJustPetsLarkhall.
Visit us in person in Frome at 1 Market Place, Frome, BA11 1AG, Tel: 01373 462068
or 3 Lambridge Buildings, Larkhall, Bath, BA1 6RS, Tel: 01225 447216