This Saturday 26th April in our Frome store we have a fabulous open day!
With the National Pet Month theme of 'Celebrating our pets' there will be a variety of visitors and promotions on offer.
The open day is raising awareness of responsible pet ownership as well as raising funds for local animal charities. There will be animal handling, face painting, yummy cakes and a lucky dip so something fun for everyone!
Make friends with a fabulous rat as Anny will be bringing along her pets as well as some rescue rats.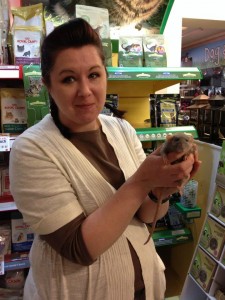 Bring your own pet along for a pet portrait with Paul Smith who will be visiting with his camera ready to capture your pet's photograph.
Cats Protection will be in store with a lovely table of goodies. Raising awareness and funds for the cat charity.
A special feathery friend will be visiting too! Boo, the European Eagle owl will be in store.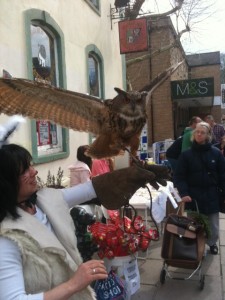 Need help with pet training and behavior? Colin from Company of Animals will be available with some fabulous products and offers.
With special offers and samples of both cat and dog food, Kelly from Canagan will be available to help answer your pet nutrition questions.   
Imogen a dog physiotherapist will also be in store offering advice.
Not Just Pets will have offers on aquatic set-ups. So you can get everything ready for your aquatic pets. As well as 20% off dog beds!
We look forward to seeing you this Saturday!
Location: Not Just Pets, Irongates, 9 King Street Frome (next door to M&S) 10.00am-4pm Saturday 26th April
We look forward to welcoming you in store soon: remember we are open in our Bath store 7 days a week!
Any ideas and suggestions you have will be welcomed. You can follow us in many ways:
On Facebook:(https://www.facebook.com/NotJustPets) and Twitter: (https://twitter.com/NotJustPets) and  Pinterest: (https://www.pinterest.com/notjustpets/)
– plus we will be joining Instagram soon too!
We run regular photo competitions, quizzes, offers and promotions on our Facebook and Twitter pages, so why not "like" or "follow" us today! 
Get in touch via any of the above, or via our website or email at bathpets@aol.com or telephone us on 01225 461461. Or simply pop in, you'll be welcome!