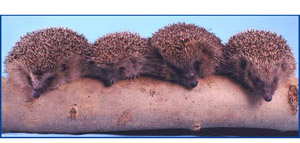 Here at Not Just Pets we are excited to support Rajapack who are raising money for Tiggywinkles charity by building a Hedgehog Mansion!
As part of our Wildlife day that we are planning (more information coming!) we will be raising money to donate to the Tiggywinkles animal charity and help Rajapack reach their £1000 target and build a cardboard masterpiece.
Rajapack and animal charity Tiggywinkles, are building the mansion to raise the money needed to provide care to sick and vulnerable hedgehogs this winter—the season of hedgehog hibernation.
Not Just Pets stocks a wide range of accessories and food made especially for hedgehogs. You can find out more about them in store.
Hector (pictured below) — Rajapack's nominated house hedgehog—will be given a sky dish, swimming pool and private jet, but only if donors reach the charity target of £1000. For each £50 target that is met along the way,
Rajapack will add a new feature to Hector's mansion. Public donors can see Hector's house progress and donate on the Rajapack website.
The house is to-scale and is suitable for any hedgehog seeking a life of luxury. The design means that Hector has room to move around freely and to invite his hedgehog friends, should they care for a game of tennis or a chill in the pool. Built from Rajapack's finest cardboard, the mansion can withstand very mild gusts of wind.
Below are the key features that donations will help to bring to the mansion:
•Sky dish
•Garage
•Garage Extension
•West Wing Extension
•Trees
•Car
•Pool
•Tennis Court
•Plane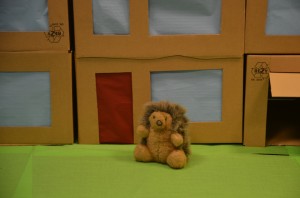 Andrew Wood, Ecommerce Marketing Manager at Rajapack, said:
"It's fantastic that we can raise money for Tiggywinkles and at the same time create a fun project that is engaging for people both young and old.
"Close to Rajapack's head office, this is a charity that is close to  the company's heart. It cares for sick and injured animals, such as hedgehogs, badgers, deer, wild birds, foxes and reptiles. When we first found out that they needed packaging supplies and help with fundraising efforts, we jumped to help them. As the hospital receives no national funding, they rely heavily on the generosity of the public to provide the best in care free of charge.
Kind donations will ensure that they continue their important work giving wildlife a second chance!"
Note: Hector the hedgehog was not harmed in the making of Hedgehog Mansion.
Janine Tozer, Owner of Not Just Pets, says "We are delighted to be involved with this fundraising project for the TiggyWinkles charity. TiggyWinkles is a specialist wildlife hospital, dedicated to rescuing and rehabilitating all species of British wildlife using all available vetinerary expertise. The hospital treats over 10,000 animal casualties per year and its doors are open 365 days a year – all casualties are treated free of charge."
Not Just Pets looks forward to sharing more information on the Wildlife day we are planning and hope that you can help raise some funds for Tiggywinkles.
 We look forward to welcoming you in store soon; remember we are open in our Bath store 7 days a week!
Any ideas and suggestions you have will be welcomed. You can follow us in many ways:
 We are now on Instagram! – notjustpets Follow us and see some fantastic photos!
We run regular photo competitions, quizzes, offers and promotions on our Facebook and Twitter pages, so why not "like" or "follow" us today! 
Get in touch via any of the above, or via our website or email at bathpets@aol.com or telephone us on 01225 461461. Or simply pop in, you'll be welcome!