This Valentines Day we celebrated by holding our Love Your Wildlife Day! We organised the day to help Rajapack reach their fundraising total for Tiggywinkles Wildlife Hospital.
We had a great range of cakes and treats for people to buy and had organised crafts for people to make. Mai is here modelling the really cool Bat Hat and Paper plate Hedgehogs! We had Hedgehog cupcakes, Welsh cakes and animal marshmallow pops! All very tasty.
We were also supported by Spike's World with prizes for taking part in our Wildlife Quiz!
 Special guests from the Avon Wildlife Trust and the Avon Bat Group visited us to help raise awareness of local wildlife and how to get involved in it.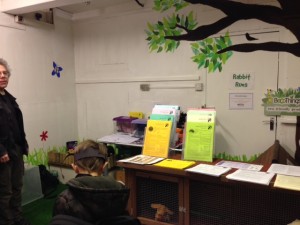 Harold the Brown Long Eared Bat was a huge hit with customers who visited the store. Many customers were pleased to see the nocturnal visitor who was camped out in our Garden room for the day.
We had a great fundraising game – The Penny Cover Up! – Everyone was carefully placing their coins to make the hedgehog picture look fantastic.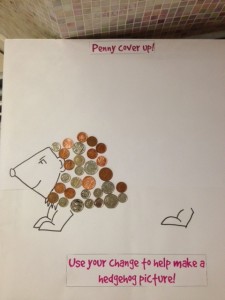 The Teddy Tombola was popular and everyone got to take a new friend home!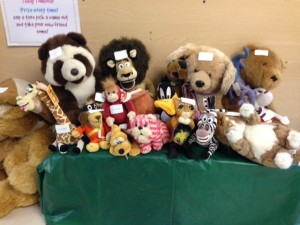 Staff and customers had a great day and managed to raise £20.86 to go towards Rajapack's Hector Hedgehog Mansion fundraising! Here is Lee who was dressed up as a Scottish Wild Cat!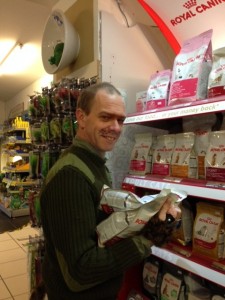 This amount has taken the total to the next level on the fundraising target of £350 which means Hector has now got his West wing extension!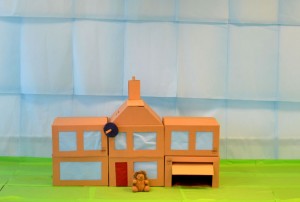 We hope that Hector can reach his final total and live happily in his Hedgehog Mansion!
Let us know if you visited on the day and share your experiences! We look forward to hearing from you.
We look forward to welcoming you in store soon; remember we are open in our Bath store 7 days a week!
Any ideas and suggestions you have will be welcomed. You can follow us in many ways:
 We are now on Instagram! – notjustpets Follow us and see some fantastic photos!
We run regular photo competitions, quizzes, offers and promotions on our Facebook and Twitter pages, so why not "like" or "follow" us today! 
Get in touch via any of the above, or via our website or email at bathpets@aol.com or telephone us on 01225 461461. Or simply pop in, you'll be welcome!