On Monday 4th July this year we will be celebrating Independents' Day for Retail outlets all over the UK.  Help us to celebrate this special day.  We are offering 10% off to all our customers on all purchases on Monday 4th July on everything except livestock. Our staff are dressing up in fancy dress too! So – come on down and support your local independent retailer on Monday!
So, what is Independents' day?
Skillsmart Retail and the National Skills Academy for Retail are teaming up with local retailers across the country on 4th July to celebrate Independents' Day.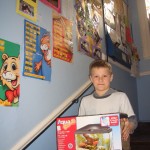 Everyone is encouraged to buy at least one item from a local independent retailer and celebrate diversity on the high street. We've teamed up with Mary Portas the Queen of Shops herself, trade associations such as the NFRN and Association of Town Centre Managers, along with national, local and trade press to make sure the campaign is a success.
Supporting independent retailers
Skillsmart will also champion the skills great independent retailers have and show the public that their local shopkeeper is not only a vital service, but someone who wears many hats; they are the accountant, sales assistant, buyer and often everything in-between.
How can you get involved?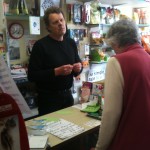 Shop local and tell us what is your favourite shop in your local high street – and if you like our pet stores, don't forget to come in and support us – and tell all your friends! You can "like" us on Facebook too – https://www.facebook.com/pages/Notjustpets-Pet-Shops-in-Bath-Frome/103981576322758 or follow us on Twitter – "@NotJustPets".

For more information about the campaign, contact [email protected]