Hi there – Janine here
(yes, I'm often wearing bunny or cat ears!)
Wow! It's been a busy couple of weeks and quite a few changes happening at NotJustPets, especially at our Bath and Larkhall stores. Apart from all the day to day things involved in running the stores, here are some of the other things we have been involved in over the past few weeks:
– rescuing two turtles (one found on a pathway, nowhere near water!)
and I am pleased to say both went to a good home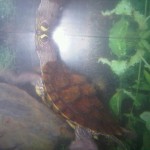 -we rescued a piranha and found that a good home too
– we ran our Rabbit Awareness Week competition and sent out a lovely Jellycat bunny to the winner, Jeni Arnold (@Seren9 on Twitter) – well done, Jeni! 
– we sourced raisins for one of our lovely customers (unusual request)
– we met two lovely ex-Apprentices in our Bath store, @KateWalsh5 and @ApprenticePhil who loved our shop!
– we have been setting things up ready for the Garston Veterinary Open Day this Saturday – we are taking bunnies and guinea pigs and rats to the day and will be giving out lots of advice, flyers – and a 10% off voucher for your next purchase instore! Check out other details about the Open Day on Twitter at @GarstonVets or here at https://www.garstonvets.co.uk/content/
.. and lots more.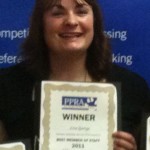 Sadly we have said goodbye to one member of staff, Lisa, who had been with us for 6 years and is relocating to Gloucester – Lisa won Employee of the Year last year with the PPRA awards and strangely enough, another winner of the PPRA employee of the year award (in 2009) our fabulous manager at Larkhall, Shirley, is leaving at the end of the month also after 6 years to go back to
Scotland to be with her family again. We will miss them both but wish them well in their new adventures. Thanks for all your fabulous service, ladies.
Good news for Larkhall customers though as Lee from our Bath shop is learning the ropes from Shirley right now and will be taking the reins there really soon.  Lee will also be introducing a new tag machine at Larkhall – so you can have your dog tags engraved on the spot, like we do at our Frome store.
We have recruited new staff Helen, Ryan and Max at our Bath store and will be putting pics up soon.  Helen is also on Twitter at @WiltshireWalker – which is where she heard about our vacancy 🙂
On 4th July it is Independent's Day where we would love to encourage everyone to buy at least one item from their independent store – and to celebrate the day we are hoping to have some things going on instore. Now – we need YOUR help: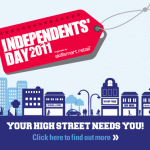 Shirley suggested dressing up as Will Smith from the film (Independence Day!) or dressing in traditional costume. We hope to have some nutrition experts in at the Bath shop. But.. what would you like to see on that day? Ideas for what we should wear? Maybe traditional costume from 1776? We would love your suggestions..
We would love for all our followers to "like" us on Facebook – so why not pop over there and make it so! If you do – quote this code "Blog166" and message us your email address and we will send you a 10% off voucher for your next purchase with us!
Lots of fab products in store making headlines at the moment – Sureflap, the new 'chipped catflap is selling like hot cakes, and no wonder
– it is a great product – "SureFlap cat flaps recognize the ID chip already implanted in your cat, allowing access to your pet and making unwanted visitors a thing of the past. Your home becomes a secure environment for your pet, leading to a happier, more relaxed animal" – follow these guys on Twitter at @SureFlapNews too.
Other great products which are selling well are the award-winning Canny Collar "a simple dog training collar designed to stop pulling on the lead and make walking your dog a pleasure";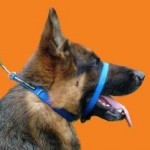 Becobowls, scoops and littertrays – learn all about them on our New Products blog page (and buy them online or instore with us)  
https://blog.notjustpets.co.uk/category/new-products/ and Fizzion, the new (also award-winning and eco-friendly) pet stain and odour treatment:
"Fizzion's award-winning formula is the most powerful cleaning solution on the market to spot-treat pet mess on carpets and most hard surfaces in your home or store. Fizzion's non-toxic, environmentally friendly solution, instantly goes to the root of the stain and the odour, breaks down the bacteria on contact so that it can be solubilized by our unique cleaning solution. Unlike enzymatic cleaners that require long waiting periods to activate, Fizzion works instantly on contact. There is no waiting time – just spray, wipe and watch your stain disappear permanently"
And finally, what topics would you like us to discuss on here/on our Facebook page/on Twitter? Would you like to hear Luna's perspective on things (Luna is our mad German Shepherd girlie dog!)? Let us know in the comments box below, or email us at bathpets@aol.com or via the website at www.notjustpets.co.uk. THANKYOU!
and Grrrfff! from Luna 🙂