Not Just Pets was privileged to play host to a delightful visitor from Michigan in the USA this week – Tori, the disabled service dog.
Tori's owner Jana says:
"I got Tori when she was 6 months old from a rescue group in Texas. She has degenerative disc disease and ruptured a disc in Oct 2009 and had surgery at Michigan State University Vet Clinic, she ruptured another one in Feb 2010 and had another surgery. The second one she didn't recover from and could not walk or stand. We got her a custom wheelchair from Eddie's Wheels and it rehabilitated her so she can now walk and stand but continues to use the wheelchair because she has one weak back leg that drags. The vet suggested I get her certified as a therapy dog in 2011 so I did and she LOVES it. She's an amazing little dog.
She is the sweetest, most comical dog. I can't travel without her, we are very bonded. She loves her therapy work too and works magic with children."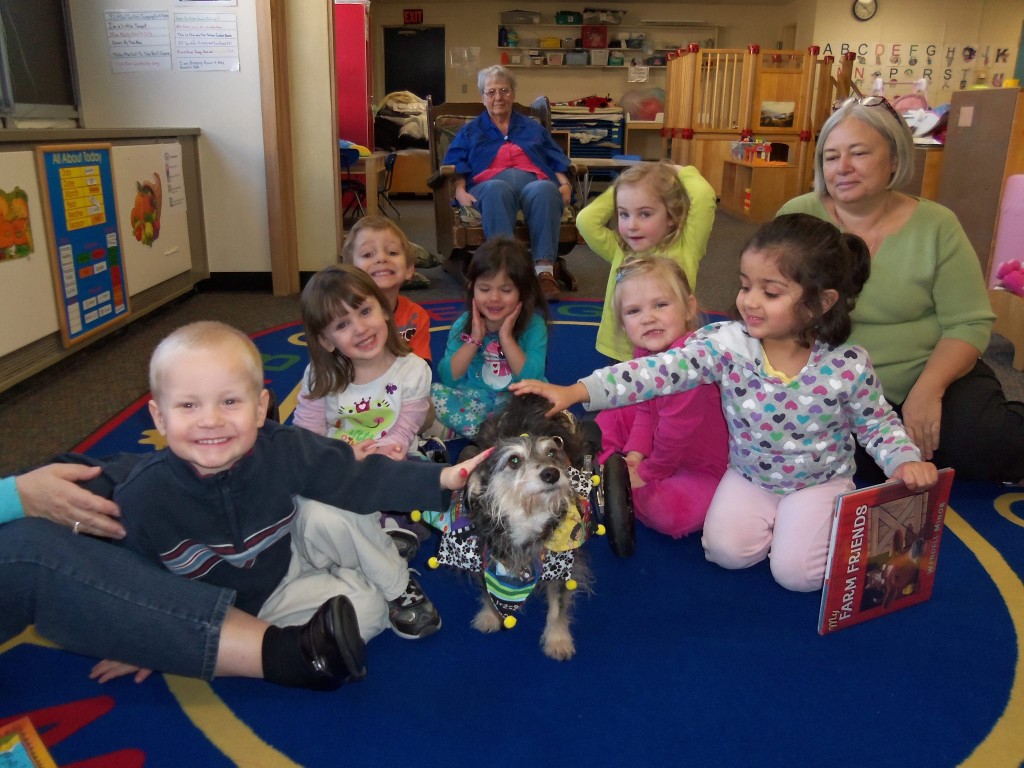 Tori travels with Jana to nursing homes, schools and anywhere where she can bring help and therapy to those who need it. People are drawn to her and Tori brought a smile to all the customers and visitors at Not Just Pets on St James Parade in Bath on Friday – and also managed to raise funds for Blind Dog Rescue UK with a small raffle – with prizes brought all the way from America.
You can follow Not Just Pets on Twitter @NotJustPets
on Facebook at https://www.facebook.com/NotJustPets
on Pinterest here  or find us at
8-9 St James Parade, Bath BA1 1UL   Tel: 01225 461461 E: [email protected]