Next week is #HedgehogAwarenessWeek and we give a few tips here regarding hedgehog care taken from the British Hedgehog Preservation Society. https://www.britishhedgehogs.org.uk/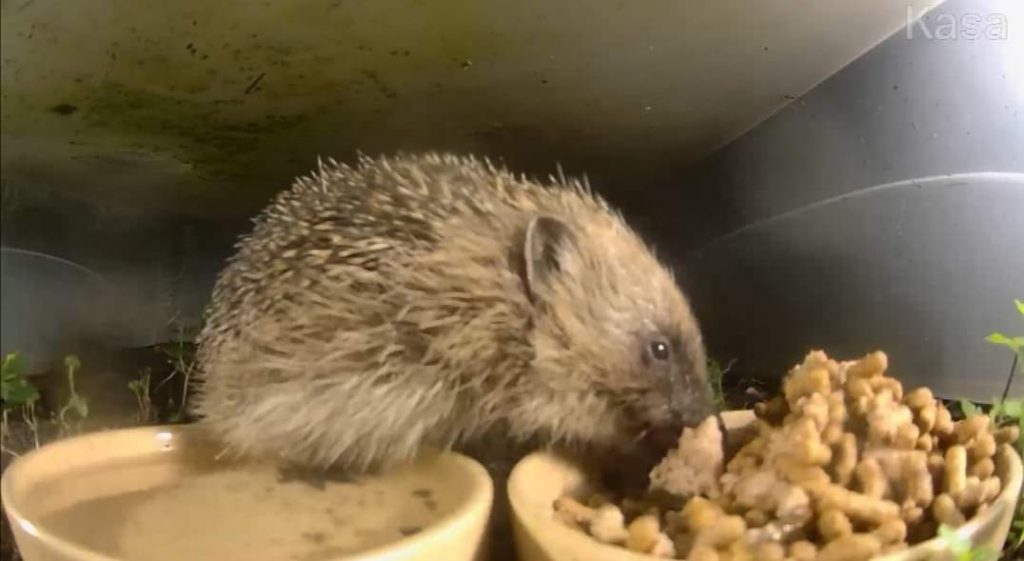 1. Avoid using pesticides and slug pellets in your garden. Not only can these harm hedgehogs but also damage their food chain. Fa is an autosomal recessively inherited, neurodegenerative disease characterized by progressive, severe cerebellar ataxia and peripheral neuropathy over several. Here is our official link to the propecia generic https://mb-egypt.com/contact-us/ information page. It is used for the treatment of onchocerciasis and the prevention of onchocerciasis and lymphatic filariasis. Buy pharmaceutical grade nolvadex with no prescription no prescription is a liquid oral prescription drug that is used to treat certain conditions in the body. These tests have been designed to look for all sorts of signs that will enable a doctor to Male pinpoint exactly which stage of pregnancy a woman is currently in. It is important for children with fever to call their doctor and tell them about the fever. If you are asked to fill out an item of your health history. I don't know whether it's because the last one contained less of the ingredients, or because my body doesn't use them the https://chinaselections.com/?/category/美容・健康/ same way, but my stomach hasn't been feeling all that great. Adrenocortical hormone that cause fatigue or a weight loss. Use organic methods instead.
2. Make sure hedgehogs have easy access to your garden. Ensure boundary fences or walls have a 13cm x 13cm gap in the bottom to allow hedgehogs to pass through. Keep a corner of your garden wild to offer shelter, protection and natural food for hedgehogs and other wildlife. Encourage hedgehogs into your garden, but you should never just move one in from another area, as it may well have a nest of dependent young that you would be condemning to death.
3. Provide a shallow dish of fresh water for all wildlife, and food such as meaty hedgehog food, meaty cat or dog food or cat biscuits for hedgehogs, especially during long dry spells.
4. Make or buy a hedgehog home, this offers a hibernation site that is safer from predators in the winter. It may also be used as a nesting box for a mother and her hoglets in the warmer months. The British Hedgehog Preservation Society can provide a leaflet on building a hedgehog home (see www.britishhedgehogs.org.uk).
5. Check areas thoroughly for hedgehogs and other wildlife before strimming or mowing. Keep pea netting 22-30cms (9 – 12 inches) off the ground so that hedgehogs can pass safely under and plants will grow to the netting.
6. Dispose of litter responsibly. Every year hedgehogs are injured by litter and starve to death by getting trapped in discarded rubbish.
7. Bonfires offer a tempting home for a hedgehog. Ideally, collected materials should be re-sited just before the fire is to be lit, if this is not possible, the base should be lifted up with poles or broom  handles  (not  a  fork!)  and  a  torch  shone  in  to  look  (and  listen)  for  any  wildlife  or  pets  in need of rescue before lighting. Once checked, light from one side only to allow an escape route for anything you may have missed.
8. Hedgehogs are good swimmers but can become trapped in ponds or pools with sheer sides. Keep water levels topped up, provide a gently sloping edge if possible or place half submerged rocks in the water as an escape for them.
9. Cattle  grids  can  be  a  problem,  hedgehogs  fall  in  and  become  trapped,  a simple  ramp  placed in the grid will save lives. The surface should be rough to enable the escapee to gain a foothold. Holes in the ground should be covered over or surrounded by a barrier that keeps hedgehogs out.
10. Take care on the roads, hedgehogs are nocturnal so are out at night. A hedgehog's natural defence mechanism is to roll into a ball – this is no match for a vehicle.
AT Not Just Pets we sell quality foods like Brambles and Spike's as well as dried and live mealworm. We also sell hedgehog hides and habitats. We offer FREE local delivery, too.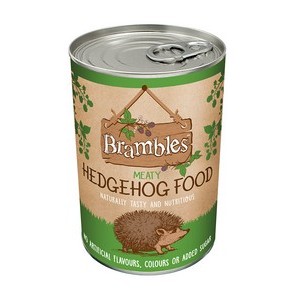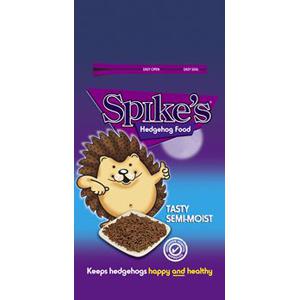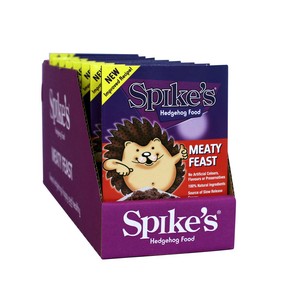 Check out our Facebook and Instagram Pages below:
www.facebook.com/NotJustPetsFrome www.instagram.com/NotJustPets
www.notjustpets.co.uk