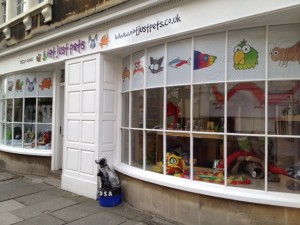 We are celebrating our 10 Year Anniversary on the 25th October and to mark this occasion we are planning a week-long party including open days, charity raffles, games, prizes and much more. We will also be revealing three new rooms at the Bath city centre store and the details are under wraps until just before the day!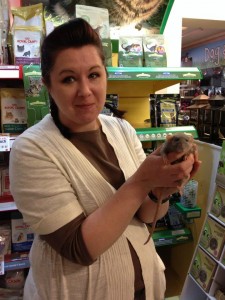 The events commence on Sunday 19th October where we will host a Reptile day with Jason from Eurorep visiting the Bath store with some exotic animals and a reptile themed raffle. The party continues throughout the week with guests and competitions in store. The party ends on Saturday 25th October when we will hold a Huge Charity Open Day as our Grande Finale.
On Saturday 25th October the Bath store will host special guests Tony Knight International Dog Listener, Mark from Nature's Way, new company Fisherman's Daughter, Antler Dog Chews and others.
Customers can also test their throwing skills with Andy from Rolf C Hagen as we have also planned a Nerf Dog Challenge on Kingston Parade (by the Abbey) . They will be given the chance to score as many points as they can in one minute and a special prize will go to the player with the most points at the end of the day, plus other runners-up prizes.
There will be fancy dress, face painting, party bags, lucky dips, pet food samples, animal handling, coffee donated by Starbucks as well as delicious home made cakes which will be available for a donation to charity. All fundraising monies raised on the day will donated to the worthy local charity Greyhound Rescue West of England (GRWE) who will also be guests at the open day with volunteers and dogs visiting the store.
Local companies and businesses in the bath community have been very generous and the Charity Raffle has some fantastic prize donations from the Roman Baths and Assembly rooms, Society Cafe, Spirit photography, Eric Snooks, Macdonalds Bath Spa hotel and Shakeaway!
Janine Tozer, Owner of Not Just Pets says:
"We are very excited to be celebrating 10 years in Bath for Not Just Pets and also to have such distinguished guests such as Tony Knight take part in our anniversary party – and also to have the Nerf Challenge by the Abbey! We are very grateful to all our loyal customers in Bath for their continued support of our pet shops and there will be lots of freebies and special offers throughout the week to thank them. The raffle prizes from the Bath businesses are amazing so we hope to raise lots of cash for Greyhound Rescue on the day. Saturday 25th October will be a fun family day, and we are really looking forward to that – and the reveal of our three new rooms!"
We are looking forward to the open day celebrations and we look forward to seeing you in store!
These events will take place at the Bath store, 8-9 Saint James's Parade, and Kingston Parade between 10:30am and 4:30pm
We look forward to welcoming you in store soon; remember we are open in our Bath store 7 days a week!
Any ideas and suggestions you have will be welcomed. You can follow us in many ways:
 We are now on Instagram! – notjustpets Follow us and see some fantastic photos!
We run regular photo competitions, quizzes, offers and promotions on our Facebook and Twitter pages, so why not "like" or "follow" us today! 
Get in touch via any of the above, or via our website or email at [email protected] or telephone us on 01225 461461. Or simply pop in, you'll be welcome!