We have a number of offers in store this week – they're selling fast, so come in as once they're gone, they're gone!!
 First up, Barking Heads Puppy Days 12kg HALF PRICE while stocks last – but come in quickly, it is selling like hot cakes!
 James Wellbeloved NEW Large Breed – buy 15kg get 4KG FREE! or buy standalone packs of 4kg Large Breed for ONLY £9.99!
 Have you tried Probiotic Live dog food from Bacterfield? It's good.. and here's a video link all about it https://youtu.be/9weJp2ZiCl – We have a special HALF PRICE offer on it right now – 1.5kg only £4; 4kg only £9 and 15kg only £20!!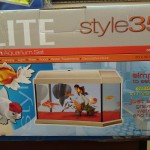 We have new tanks coming in, so our Elite Style 35 tanks are on special price at only £59.99! Again, while stocks last (sold another one today!)
 New Exo Terra products arriving soon, like the new Moss Matt substrates – so we have a range of Exo Terra bowls and feeders on special offer (click here to see the offers on the website – save up to 30% off RRP!)
Dog Crates all on special offer! New crate mats coming in this week too plus some lovely new beds on order. Small £24.99; Medium £32.99; Large £47.99; Extra Large £59.99; Giant £74.99!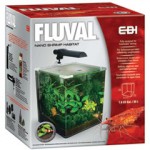 We also have a range of tortoise boxes, tortoise tables, vivaria and tanks on offer – including the Fluval Chi, Edge, Flora and Nano tanks! Save, 12%, 17% or as much as 38% on the Fluval Edge from RRP! A beautiful 46L version of the Fluval Edge is arriving very soon!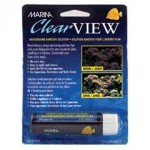 And don't forget we are still selling Marina ClearView Background Adhesive for only £4.99! This revolutionary image-enhancing solution seals background to aquarium glass, resulting in a flawless, illuminated view from every angle.
More offers coming soon.. watch this page!
Follow us on Twitter at @NotJustPets or on Facebook on our NotJustPets page!
Three lovely shops in Bath, Larkhall and Frome